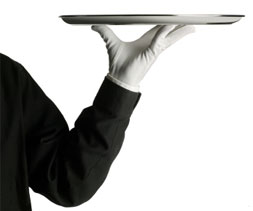 World Class Staffing is your one step resource for all of your temporary food service staffing needs.
From waiters to grill cooks, we provide an array of services to suit your function and type of table service required. Our team of servers are dedicated to excellence and perfecting your event. We have a long standing reputation of being a committed, trustworthy and experienced company both to our staff and clients. We lead by example.
For hire, make one phone call and a smiling, tailored server will be at your door.  Click on Contact Us  for information.